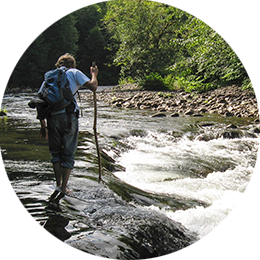 Check out the 2014 Fall/Winter newsletter.
Click Here
Check out our
posts.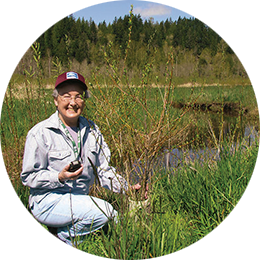 Camaraderie, fun and meaningful accomplishment await you as a Nisqually Land Trust volunteer. From our board of directors to the volunteer site stewards who help monitor and restore our protected lands, our volunteers contribute their time, expertise and enthusiasm to an important cause.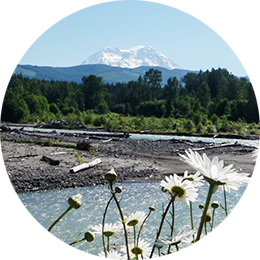 Join us for our
2015 Conservation Dinner & Auction
on March 21st. Your participation will help to preserve the Nisqually River
forever
.
Rising from the meltwaters of an ancient glacier, the Nisqually River courses 78 miles through Mount Rainier National Park to its delta in the Nisqually National Wildlife Refuge, on Puget Sound.
Founded in 1989, the Nisqually Land Trust acquires and manages critical lands to permanently protect the water, wildlife, natural areas, and scenic vistas of the Nisqually River Watershed. Today we protect over 4,600 acres between the park and the wildlife refuge.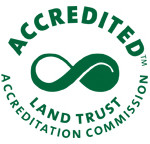 Nisqually Land Trust Earns National Recognition
(5/16/2013)
-
In September 2013, when Land Trust Conservation Projects Manager Nicole Hill walked across center stage at the Land Trust Alliance rally in New Orleans to accept our award of national accreditation, she did so on behalf of the entire Land Trust team – not just our board and staff, but also...
Read more
Register to Attend by March 10, 2015
We hope you will join us on March 21, 2015!