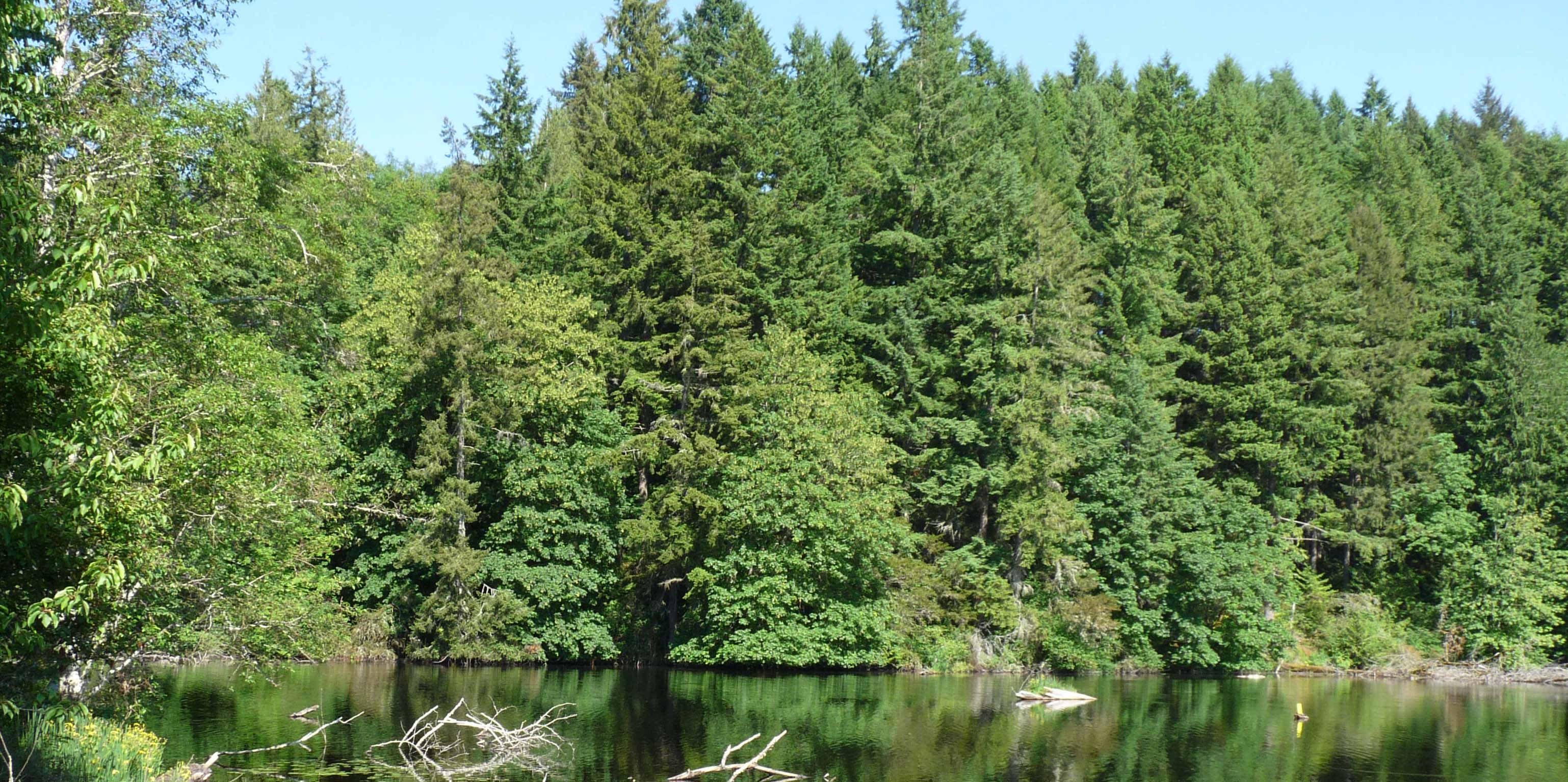 Land Protected: 36.4 acres
Shoreline Protected: 0.3 miles of lake shoreline
Protection Timeline: 2015 (36.4 acres)
Conservation Values: Fish and wildlife habitats, including lake and lake tributaries, forested riparian zones, and upland forest
Property Overview:

The Land Trust collaborated with the Nisqually River Foundation and Northwest Natural Resources Group to develop this pilot project for protecting ecosystem services. This project protects undeveloped, mature forest in the aquifer recharge area for the City of Olympia's primary water supply, wells that are fed by recharge in and around Lake Saint Clair. The land was acquired by the Nisqually Indian Tribe and the City of Olympia holds a conservation easement on the property. The conservation easement requires that mature forest be maintained on the site in perpetuity.
The property was acquired from the Lacey Rotary Foundation and provided funding for the Foundation's scholarship fund for graduating North Thurston High School students.

Conservation Partners: Nisqually Indian Tribe; City of Olympia
Property Guidelines: This property is owned and managed by the Nisqually Indian Tribe.