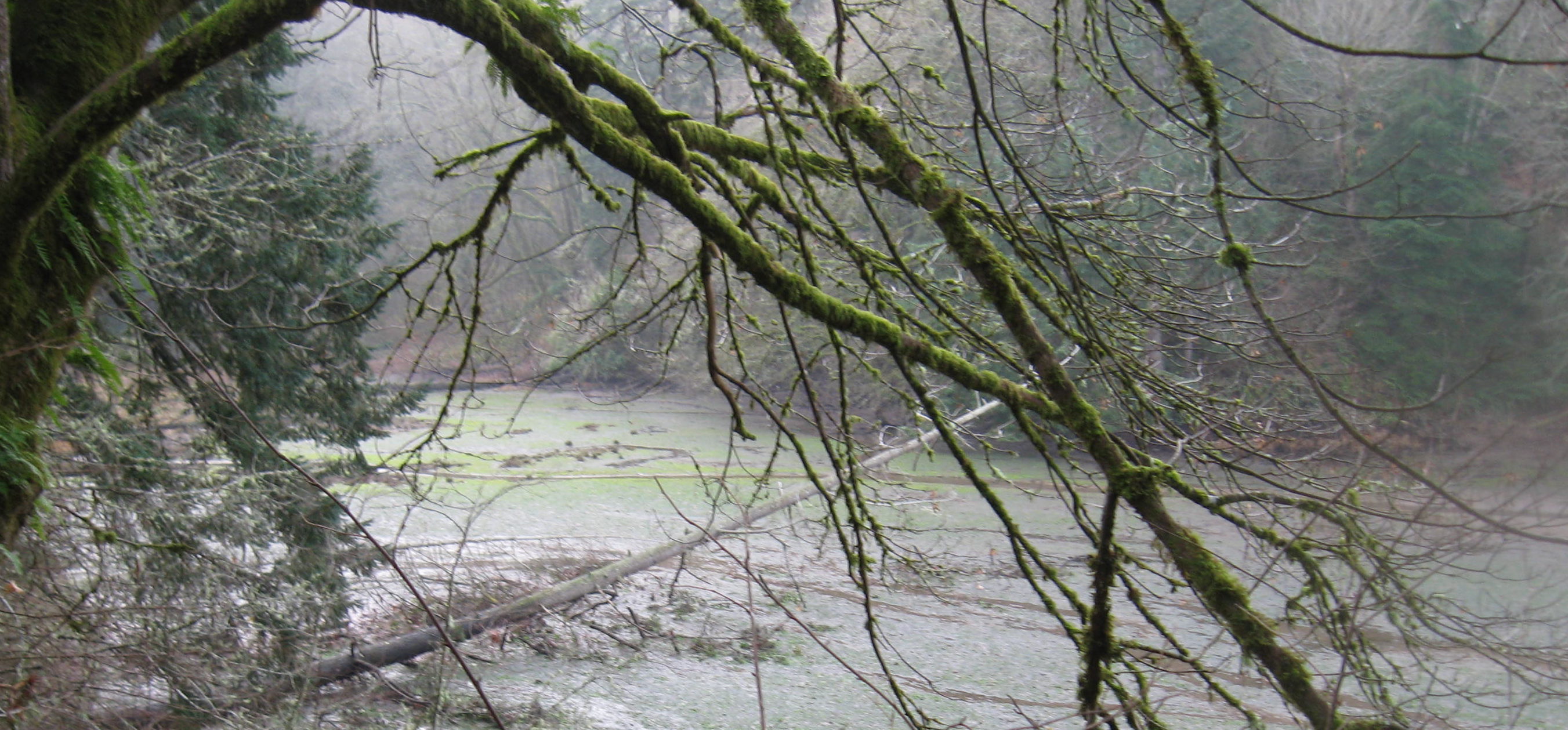 Land Protected: 40.2 acres
Shoreline Protected: 0.5 mile
Protection Timeline: 1998 (24.6 acres); 2007 (12.3 acres); 2009 (1.8 acres)
Conservation Values: Nearshore fish and wildlife habitats, including gravel beach; coastal lagoon and salt marsh; coastal bluff; coastal stream; and marine riparian forest
Property Overview: The Hogum Bay Protected Area is composed of a small coastal lagoon, known as Mallard Cove, adjacent nearshore area and surrounding forested uplands to the northwest of the Nisqually Delta. Intact coastal lagoons and their drainage basins are rare in the Puget Sound region and provide valuable habitat for juvenile salmonids as well as a diversity of other fish and wildlife species.  These special habitats have been protected by families that want to preserve the special character of this place. In 2011, the Land Trust received funding to initiate habitat restoration activities including control of invasive weeds and planting native, shade-tolerant conifers throughout the forest understory.
Conservation Partners: Environmental Mitigation Trust; Family of Christian Miller and his daughter Helen Scott; Don & Linda Malatesta; Joyce & Jack Walker
Habitat Restoration Partners: US Fish and Wildlife Service; Don & Linda Malatesta; volunteers
Property Guidelines: This Protected Area is a combination of property owned by the Land Trust and a conservation easement held by the Land Trust on private property. The property owned by the Land Trust is undeveloped.
More information about public use of Nisqually Land Trust properties.
Policy on Public Use of Nisqually Land Trust Lands (PDF)
Get Involved at this Site: