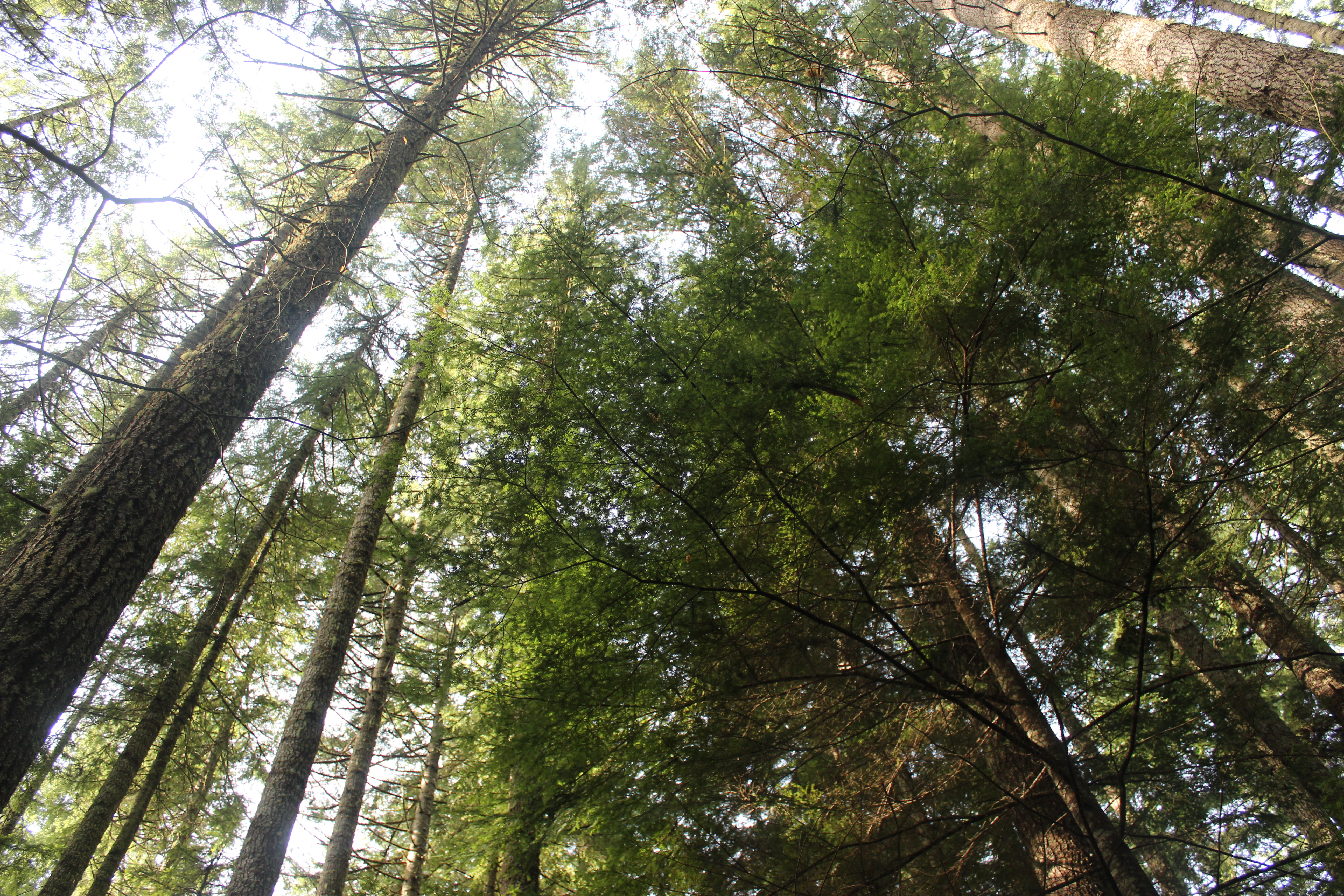 The first purchase for the Nisqually Community Forest – 640 acres along Busy Wild Creek, on the flanks of Mount Rainier – has been six years in the making.
It started back in 2011, with a planning grant from the National Park Service. The Nisqually Land Trust, the Nisqually Indian Tribe, the Nisqually River Foundation and the Northwest Natural Resources Group convened an advisory committee of Nisqually Watershed stakeholders for a series of conversations about the future of the watershed's vast network of private forests.
In recent decades, ownership of these timberlands has grown more globalized, and they are now managed primarily for the benefit of shareholders located around the world. But they continue to have an enormous impact on local concerns, such as forestry jobs, the health of our rivers and wildlife habitat, and the scenic vistas that support our tourism and recreation economy.
A challenge Nisqually communities say they increasingly face is how best to integrate these local concerns with the realities of the global marketplace.
What emerged from our discussions was the Nisqually Community Forest Project. A community forest is a forest owned and managed for the benefit of local communities. The Nisqually project is designed to use a combination of traditional conservation tools and market-based solutions to support local ownership of Nisqually timberlands.
The Nisqually group envisioned a working forest of 20,000 to 30,000 acres that would provide the watershed with forest products; recreation, education, and job opportunities; and environmental benefits such as clean water, healthy wildlife habitat, and carbon sequestration.
In 2013 the group completed Phase I of the project, releasing a summary report that included the project's background and overall vision, a target acquisition area, recommendations for creating an ownership entity, and a timeline with next steps. 
In 2014 a Nisqually Community Forest board of directors was created and the organization was incorporated, and in 2015 it received Internal Revenue Service recognition as a 501(c)(3) nonprofit organization.
And in late November, the Nisqually Community Forest completed its first property acquisition – 640 acres of timberlands along Busy Wild. Plans for 2017 include acquisition of a further 1,280 acres
The property will be managed as a working forest designed to support the recovery of threatened Chinook salmon and steelhead trout while also providing a suite of benefits to local communities.
The property was acquired with funding support from the Puget Sound Acquisition and Restoration Fund, the Washington Wildlife and Recreation Program, Pierce County Conservation Futures, and the U.S. Forest Service Community Forest Program. The close cooperation of the seller, the Hancock Natural Resources Group, and project support from the Washington Environmental Council were critical to the success of the transaction.
We hope you enjoy the drone footage below shot by Jed Moore, Nisqually Dept. of Natural Resources,
For more information, please contact Nisqually Community Forest Vice President Justin Hall (justin@nisquallyriver.org).